IMPRESSION MATERIALS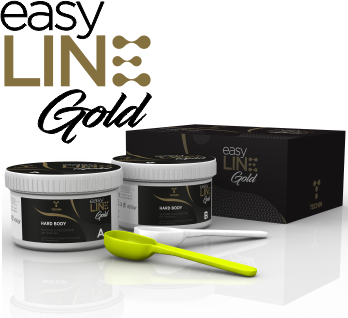 Addition silicone for the detection of the impressions in the oral cavity.
Indicated for bridges and crowns, partial
dentures, implantation. In spite of the possible presence of undercuts, the easy removal of the silicone from the
oral cavity is guaranteed. Highly hydrophilic and thixotropic silicone, high resistance to tear.
Features
• Mixing ratio 1:1
• High dimensional stability over time
• Excellent adhesion with the liner material
• Simple to mix
• green colour
Advantages

• Unalterable over time
• Excellent elastic recovery
• Accurate impression
• It is not greasy
• Hydrophilic
• Easy to remove from the oral cavity
Techim has created the latest generation of polyvinyl siloxanes for dental use.
The
Easy Line
impression materials line is made of hydrophilic addition silicone,
which has excellent hydrocompatibility, dimensional stability, as well as high tensile
strength and resistance to deformation.
Ideal for any tooth and implant, and for tissue impression techniques.
Thanks to its extraordinary combination of additives,
Easy Line
has a very low sliding limit
and a consistency that maintains its shape.
The mixed silicone is thixotropic and does not drip.
Processing time (at 23°C):
approx.
1'40''
Time of application in oral cavity: approx. 2'30''
Setting time: approx. 4'30''
Application: Fixed and Implantation
Elastic recovery: > 99,8%